Well, well, well… it looks like in 2023 we're all going to be a bunch of fancy, sophisticated art collectors! That's right, the trend of print canvas photos is on the rise, and everyone is getting in on the action. From cute puppy portraits to epic vacation shots, it seems like we just can't get enough of printing our memories on canvas. And why not?
It's a fun way to spruce up any room and show off your impeccable taste in decor. So go ahead, embrace your inner art snob, and get yourself some print canvas photos – your walls (and your Instagram followers) will thank you.
Since quite some time ago, one of the most common and well-liked methods of displaying artwork and photographs is using a print canvas picture. In 2023, it is continuing to be strong and gaining popularity due to the emergence of new trends. In this article, we will investigate what is now trending about print canvas photos and analyze the most recent trends that have emerged in the industry.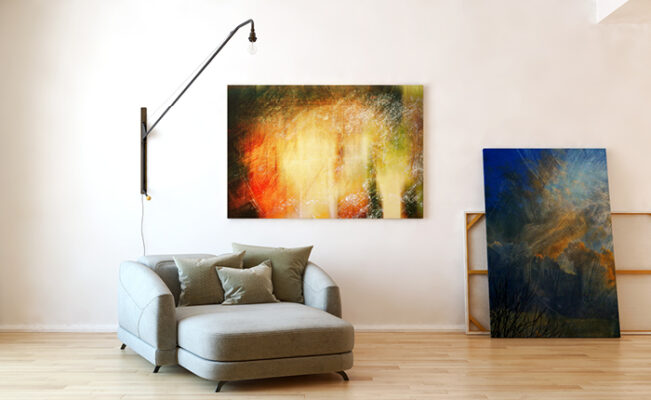 What is Now Trending About Print Canvas Photos
Large Size Prints
Larger-size prints are one of the most recent trends in print canvas photography. Larger prints are an excellent method for individuals to make a statement with their wall decor. Whether a family picture or a photograph of a landscape, a huge canvas print can add drama and impact to any area.
Split Canvas Prints
Another trend in picture canvas prints is the use of split canvas. They are made by splitting a picture into two or more sections and printing each on canvas. The canvases are then hung next to one another to form a bigger picture. Canvas posters cut in half may give any wall a distinctive and intriguing aesthetic.
Black and White Prints
In 2023, black-and-white designs are also becoming in popularity. They lend a timeless and classic sense to any picture and may give a place a more refined appearance. Portraits, landscapes, and abstract art are excellent candidates for black-and-white prints.
Collage Prints
Collage prints are also 2023 trending about print canvas photos. Several photos are printed on a single canvas and placed in a collage-like fashion to produce these. They are excellent for exhibiting several memories or highlighting various facets of a single event.
Customized Prints
Moreover, customized prints are becoming increasingly popular. With the increase of individualization in many parts of life, individuals are searching for methods to personalize their wall art. Personalized text, graphics, or a mix of both may produce customized prints.
Conclusion
In conclusion, print canvas picture is still a popular means of expressing memories and artwork, and in 2023, it is much more popular since new trends have emerged in the same field. Many new things are trending in print canvas photos, including bigger-size prints, split canvas prints, black and white prints, collage prints, and personalized prints.
These new trends are all part of the growing popularity of print canvas photos. There is something for everyone, so if you want to make a statement with your wall art and choose your next print canvas picture, keep these trends in mind. There is something for everyone.
About Canvas Special
Canvas Special offers a diverse range of high-quality canvas prints that are sure to leave you impressed. Their team of skilled professionals uses only the best materials and techniques to ensure that each print is a true work of art.
Their products are available in a variety of sizes and styles, making it easy to find the perfect piece to suit your space and decor. Whether you're looking for a striking landscape or a beautiful portrait, CanvasSpecial.co.za has something for everyone.
What truly sets Canvas Special apart is its commitment to customer satisfaction. They go above and beyond to ensure that every order is delivered on time and exceeds your expectations. Their attention to detail and personalized approach makes the entire process a pleasure from start to finish.
Overall, CanvasSpecial.co.za is a top choice for anyone looking for beautiful, high-quality canvas prints. With their exceptional products and exceptional service, you can trust that you'll be getting the best of the best.