What are Photo Blocks Canvas?
Photo block Canvas are small works of art that can fill small gaps in your home. Since it can be assembled in a set that does not require a frame, it is also ideal for gifts. There is a slit on the back for hanging or placing.
Photo Block Canvas is a stylish, modern new way to showcase your favourite photos. To create a photo block, simply select your favourite image, upload it, and choose the size, colour and type of finish. Photo blocks come in black or white with a matte or gloss finish.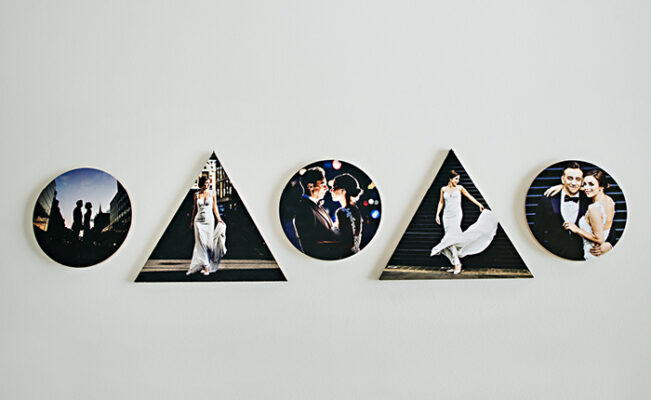 How Photo Block Canvas can enhance the beauty of our homes?
There are different types of photo block Canvas that you can use to decorate your home. A popular option is the traditional photo block, where a single image is printed onto a sturdy block of wood or other material. These photo blocks can be hung on a wall or placed on a shelf to add character to your room. Another option is a multi-panel photo block containing multiple images arranged in a collage or other creative layout.
Additionally, these photo block canvas can be used to create a dynamic focal point in a room, tell a story, or convey a message. In addition, there are photo blocks in a variety of shapes, sizes, and materials, including acrylic and metal, that can be illuminated or displayed with stands. With so many options, it's easy to find a photo block that fits your personal style and enhances the overall aesthetic of your home.
Popular Type of Photo Block Canvas – Acrylic Photo Block
What is Acrylic Photo Block?
The acrylic photo block has a crystal clear diamond polished finish that will keep your design looking great for years to come. You can often choose from a variety of backgrounds and clip art, or customize words and pictures. A great addition to a shelf, mantel or desk, but can be placed almost anywhere. Whether you're showing off a photo of a loved one, friend, or pet, a personalized Photo Her block will bring back fond memories and bring a smile to the recipient's face.
Crystal clear sophistication
Acrylic blocks are a unique way to display your favourite photos. With its unrivalled elegant appearance, unrivalled image sharpness and unrivalled sense of space, the 25mm thick acrylic glass will be a great design highlight in any interior. Crystal clear, stable, unbreakable. Although essentially a dense glass construction, acrylic photo blocks are extremely tough and scratch resistant, providing the ultimate in photographic reproduction quality. At the same time, thanks to the 12-colour printing technology, acrylic block photos simply shine.
Photo Block Canvas Give Exquisite and Expensive Appearance
Polished edges ensure eye-catching reflections, making the original colours of your photos look even more vibrant. Acrylic block prints offer a range and depth of colour unmatched by other materials and are all created using eco-friendly techniques.
The photographic print is painstakingly laminated to the back of an acrylic glass plate and covered with a white protective film on the back. Custom acrylic blocks create a classy, ​​high quality and expensive look for your panoramic photo display and create a great focal point for your interior design!
Want a sculptural Look to your Photos? Acrylic Photo Block Canvas can do this!
Acrylic photo block canvas is a unique alternative to traditional photo frames. Made from 1.8cm thick, ultra-clear acrylic, it's perfect for displaying your photos in a fun way and will stand on its own on any flat surface. Traditional framed photos are fine, but they are limited in size. You can hang it on the wall or place it on the table with an easel. Acrylic photo block canvas can add a sculptural feel to your precious photos.