Are you looking for a unique way to add some personality and beauty to your home or office? Look no further than the aesthetic art of pictures on canvas for sale! Canvas prints are an easy, affordable way to showcase artwork that reflects who you are and what matters most.
Pictures on Canvas – Alternative to Traditional Framed Photos
Looking to add some personality and flair to your home decor? Consider the aesthetic art of pictures on canvas for your family. Not only do canvas prints offer a unique and eye-catching way to display your cherished memories, but they also provide a versatile and durable alternative to traditional framed photos.
In this blog post, we'll dive into and explore some creative and ace ways to incorporate them into your home. Whether you're looking to create a stunning gallery wall or a single standout piece, read on to discover how pictures on canvas can enhance your family's living space.
3 Ace Ways to Enhance Your Place with Pictures on Canvas
Aesthetic art of pictures adds charm to your place in the following way: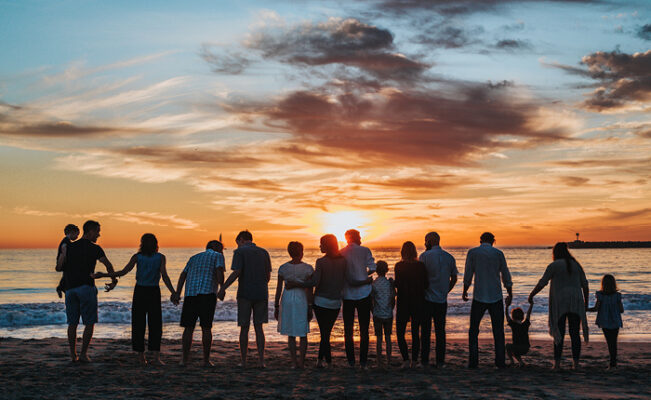 1. Enriches the Beauty of the Surroundings
Canvas prints can be used in any room of your home or office, from living rooms and bedrooms to offices. They make beautiful wall decor pieces that will bring life into any space. And with so many styles available, there's something perfect for everyone—from abstract designs and landscapes to portraits of loved ones or favorite places around the world. Already to hang ready-to-hang right out of the box!
2. Durability with Aesthetics
Not only is canvas art visually appealing but it also adds texture and depth when hung up on walls due to its high-quality materials like cotton fabric stretched over a wooden frame which makes them durable enough even if exposed directly under sunlight without fading away easily over time compared other forms such as paper print outs.
It is also very versatile where one can mix & match different sizes, shapes & colors according to their preference while creating an eye-catching collage effect at the same time.
With all these benefits in mind, why not consider making this great investment today? Pick out some amazing canvas prints now before they sell out!
3. Art Adds Value to Your Personality
This is a great way to add some personality and style to any room in your home, while also capturing memories that you can cherish for years. Whether it's family photos, vacation snapshots, or artwork created by kids – framing them on canvas will give them an extra special touch!
Pictures on Canvas by Canvas Special: Affordable ones
Canvas prints are easy and affordable; many online services make creating custom pieces simple and fun. You can upload your images from digital files or even use their library of pre-made designs if you're looking for something more unique. The best part is that they come ready to hang right out of the box so all you have to do is find the perfect spot in your house!
Plus, these pieces don't require much maintenance – just dust off now and then with a soft cloth – making it ideal for busy families who don't have time (or energy) left over at night after putting away dishes & folding laundry 😉
In conclusion, transforming your family pictures into stunning pieces of art by displaying family pictures on canvas is a beautiful way to personalize your home decor and create a space that is uniquely yours. With the help of Canvas Special, a South African-based company specializing in high-quality canvas printing services, you can turn your favorite family photos into stunning works of art that will be treasured for years to come.
So why wait?
Take the first step towards creating a personalized and beautiful home by placing your order with Canvas Special today. With their expertise and commitment to quality, you can trust that your family's precious memories will be transformed into beautiful pieces of art that you will be proud to display in your home.
So go ahead – get creative & start decorating those walls with beautiful memories today!