Introduction to A1 Canvas Sizes
Are you looking to set up a home gallery to showcase your favourite artwork? An important decision you need to make is choosing the right canvas size for your artwork. If you're looking for canvas sizes that can make a statement in your gallery and create a cohesive look, consider using the A1 canvas sizes.
In this blog, we explore 5 reasons why the A1 canvas size is perfect for your home gallery. From versatility to affordability, here's why these screen sizes should be on your radar. Whether you're a seasoned art collector or a novice, read on to find out how the A1 canvas size can transform your home gallery.
Reasons for Using A1 Canvas Sizes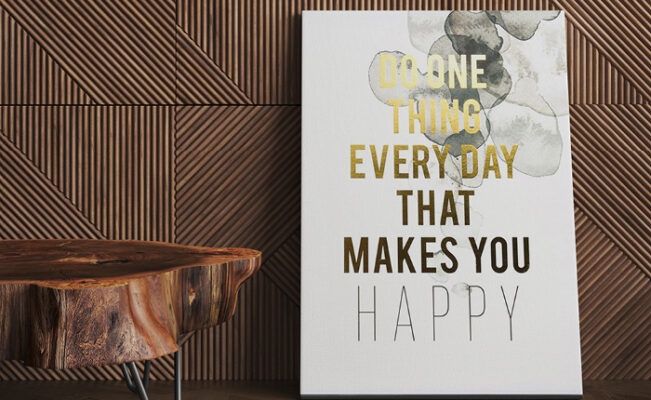 A1 canvas sizes are easy to frame
A1 canvas size is suitable for framing artwork. Many stores offer standard-size frames that fit A1 canvas so you don't have to spend a lot of time and money looking for the perfect picture frame. This makes it easy to exchange artwork at will and update your home gallery with new work.
Canvas prints are easy to wash
A common misconception about canvas is that it is very difficult to care for and wash. However, this is not the case at all. Modern canvas is made from linen and cotton, both of which are easy to wash.
Plus, if your canvas ever gets dirty or faded, you can always order a replacement and hang it up in minutes.
Fashion statement
If you want to go a step further in terms of creating a fashion statement, you can use canvas art in several areas of your home, such as bathrooms, bedrooms, Living room, bedroom, and hallway. You can choose different themes for each area. No matter where you place it, A1 canvas sizes art prints and can add style and elegance to your room.
Very diverse
Versatility is a key characteristic of wall art and can change the tone of any space. Colourful options such as high-quality sun murals will enhance your home décor, add completeness and create a more elegant tone to any part of your home.
Budget-friendly
Many prints can be used for home wall decoration such as B. Prints on paper, metal and glass. Of all the options, A1 canvas sizes prints are the cheapest. Purchasing glass, acrylic, or metal prints can be very pocket-heavy due to the expense involved in manufacturing the materials and listing the final product.
For a piece of amazing information about the Chea Canvases, read this blog Canvas Pictures on Sale.
Conclusion
The A1 canvas sizes are perfect for those looking to create an impressive gallery at home. Whether you're an artist or an art lover, the A1 canvas sizes allow you to achieve the look you want. With its expressiveness, versatility and ease of framing, the A1 canvas size is the perfect canvas size to showcase your favourite work. Also, don't forget that it's affordable. This is a great choice for artists who want to create large-scale works without spending a fortune on materials.
Canvas Special is a renowned company in South Africa that specializes in providing high-quality canvas prints to individuals and businesses alike. With a strong commitment to customer satisfaction and a passion for creating stunning artwork, Canvas Special offers a wide range of printing services that cater to various needs and preferences.
Their team of skilled professionals uses state-of-the-art printing technology and premium materials to produce canvas prints that are both durable and aesthetically pleasing. Whether you are looking to transform your home or office space, showcase your artwork or photographs, or promote your business, Canvas Special has got you covered with its exceptional services and expertise.