Popular Artwork Trend
The artwork has the power to transform any space, adding color, texture, and personality to your home decor. One popular trend that's taking the art world by storm is the 3 pieces canvas prints. Unlike traditional single-piece prints, 3 pieces canvas prints offer a unique and eye-catching way to display your favorite images.
By splitting one image into three separate panels, these prints create a cohesive and stunning visual display that adds depth and dimension to any room. Join us as we explore the power of 3 pieces canvas prints and discover why they're quickly becoming a must-have in home decor.
Explore 3 Pieces Canvas Prints
Tired of the same old artwork hanging on your wall? Why settle for just one when you can explore the power of 3 pieces canvas prints? These stunning works of art not only add color and character to any space but also create depth and interest that a single piece cannot achieve.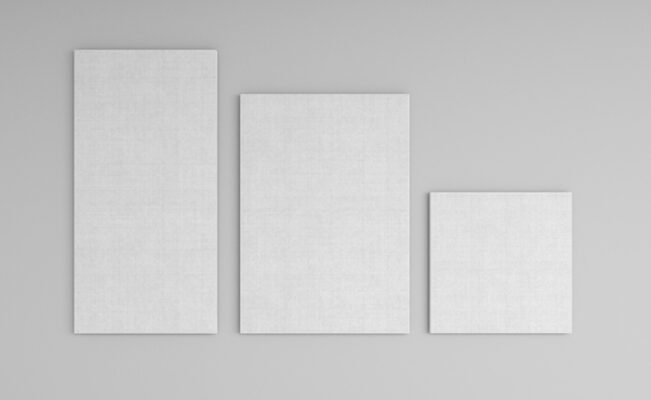 A three-part canvas print gives you the opportunity to create a cohesive and impactful display that truly reflects your personal style. Whether it's a triptych of related images or three separate pieces whose colors and tones complement each other, a three-piece canvas print adds a sense of movement and continuity, making the artwork feel more alive.
But perhaps the best thing about three-piece canvas prints is their versatility. You can hang it in different ways, depending on your personal taste and the decoration of your space. They can be spaced horizontally or vertically between panels, or stacked for a more dynamic effect.
3 Pieces Canvas Prints Displays Multi-Panel Art
Multi-panel canvas prints, also known as triptych canvas art prints, are an ideal way to make the most of large wall spaces. Triptychs tend to be larger than standard canvas art as homeowners purchase split canvas art to create special pieces for their rooms. The way to make a triptych wall print is to mount the printed image on 3 canvas frames instead of 1 wooden frame. This creates a stunning effect as the image appears to flow over the frame, creating artistic wall art for home decor. Triptych art is not limited to prints on canvas, multi-panel wall art has been around for hundreds of years.
Triptych canvas prints are very lightweight due to the wood frame compared to the heavy traditional framed prints with glass fronts. This means that relatively small screws can be used to hang each canvas panel. Especially for large canvas paintings, use coarse anchors to hold them firmly on the wall.
Additional Tips for Hanging 3 Pieces Canvas Prints
Hang triptych murals at eye level. This is called "museum hanging" and is a proven method to get the right level.
Make sure there is enough space on the wall for large canvas prints. The image should be balanced in space and have room to breathe. • When hanging a multi-panel screen on a sofa, leave at least 15 cm (6 inches) of clearance between them to avoid bumps.
Match the canvas to nearby furniture for a balanced design.
Conclusion
In summary, 3 pieces canvas prints are perfect for anyone looking to add depth, interest, and personality to their home or office decor. Whether you choose a triptych with related images or three separate pieces that complement each other, these prints create a strong, cohesive display that truly reflects your personal style. To do.
By exploring the versatility and endless possibilities of 3-panel canvas prints, you can create stunning and unique displays that add texture and visual interest to any space. It can be arranged in a variety of ways, allowing you to customize your display to suit your space and preferences.