Top 3 Amazingly Creative and Best Canvas Prints for Home Décor
Shape your Homes with Best Canvas Prints, Because They Shape YOU!
best canvas prints Interiors are very important to make your living space more fulfilling and happier. The colors, the different exhibits and their placement, and the overall interior design are sure to make an impact on your psyche. It will greatly affect your daily life and make your home eye-catching. Home décor items can enhance your interior décor and make your home look better. Photographs are one of the best artifacts to own, serving both as furniture and as personal keepsakes. Photographic products are perfect for this multi-purpose. You can put your favorite paintings on canvas, a photo collage, or on the wall and hang them on the wall of your house.
With a variety of photos, such as canvas prints, framed prints, and canvas wall displays, our photo canvas products are home accessories that blend well with different rooms in your home, such as your living room, bedroom, dining room, or study. If you're confused about room decorating ideas, it's best to take pictures on canvas.best canvas prints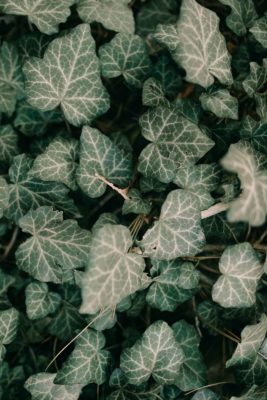 Here are our Best Canvas Printing Ideas to Decorate your Home!
I. Turn professional photos into canvas art
Professional photos of your wedding, pets, or family are the perfect way to celebrate your family every day. Canvas prints allow you to do this in so many creative ways. Professional photography is not limited to mass-produced reproductions of art but can be used in many ways, including hanging prints and panoramic prints (one picture of her on multiple panels). You can even create eye-catching collages by choosing different sizes and shapes for your prints. Talk to your photographer about your vision for prints during a professional photo shoot.
II. Choose from framed or gallery-wrapped canvas prints
When choosing canvas printing, you have the option to choose whether the painting will be unframed (gallery wrapped) or framed. Gallery-wrapped prints have the image stretched along the corners of the frame and stapled to the back. Canvas art can also be easily framed if you prefer a more traditional look with a twist.
III. Combining shapes and sizes with canvas printing
Pictures printed on canvas are available in various sizes. From large landscape images to portrait images, you need to manage the exact layout and size of your new artwork with a canvas that accommodates almost any image. The combination of size and layout is very popular for commemorating special events or reminiscing about your last adventure. Don't be afraid to mix, match and stack different prints on one wall.
Tips for Decorating the Best Canvas Prints and Photos
When deciding how to decorate your home with canvas art, it's best to follow the same design tips that apply to all artwork. You can choose a bold print to stand out in a room with neutral tones, or choose a subtle image to balance out bright furniture and colors. Also, consider the size of your room when choosing the size of your print. Huge prints can obscure small spaces. Conversely, if the print is too small, it will look strange in a large room.
Conclusion – Canvas Prints are More Popular Than Ever
Canvas prints for your home are more popular than ever. After all, they let you show off your unique style. Choose a print from your favorite travel destination or a professionally shot canvas print, the possibilities are endless. Even better, the next time you visit a friend, you can rest assured that the same art isn't adorning their walls.
Check out Our Latest, Amazing, and Premium Collection of all types of Best Canvas Prints.