A4 landscape size is becoming more popular for numerous creative ventures, offering designers and artists a versatile canvas. The dimensions of 297 x 210mm provide adequate room for showcasing your ideas and creations. This article explores 5 Inspiring Ideas to use an A4 Landscape Size format to make eye-catching, original brochures, picture albums, and marketing flyers. Before finalizing anything, do some good research to explore the limitless possibilities of the A4 landscape format and to give life to your ideas.
Note: If it's your wedding time, then must read 👇
5 Inspiring Ideas to Use A4 Landscape Size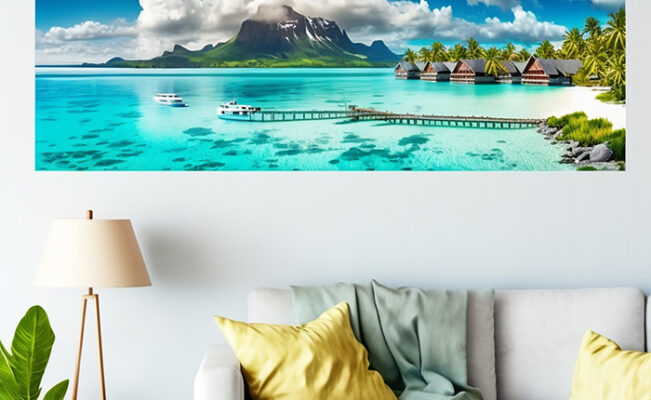 Create personalized photo books
The A4 landscape size is ideal for making bespoke picture books highlighting your most treasured experiences. This article explores 5 Inspiring Ideas to Use A4 Landscape Size for eye-catching, one-of-a-kind projects, including picture albums. Pick rich, long-lasting colors to preserve your memories.
Design impactful presentations
Presentations are essential in any business setting, and using the A4 landscape format can help you stand out. The horizontal layout makes text and images easier to read, making your material more engaging and simpler. Choose the A4 landscape format for your next presentation to leave a lasting impression on your audience.
Craft beautiful scrapbooks
Scrapbooking is a popular activity that enables the preservation of memories and the creation of beautiful works of art. The A4 landscape format is great for creating creative and artistic layouts to save your most cherished memories in a customized scrapbook you will appreciate for years.
Design captivating posters and flyers
A4 landscape format is ideal for attention-grabbing posters and flyers. The horizontal orientation allows for captivating visuals and bold type to communicate effectively. The practical size is easy to print and distribute, which is great for marketing.
Produce professional portfolios
The A4 landscape format is a wonderful option for artists, designers, and creatives constructing portfolios. The broad horizontal orientation permits bigger images and detailed patterns, allowing your work to stand out and create a lasting impact on prospective customers or businesses. Choose A4 landscape paper for your portfolio to create a strong impression.
Conclusion
The A4 landscape format provides limitless opportunities for artistic endeavors, including bespoke picture albums and eye-catching marketing materials. This blog will examine 5 Inspiring Ideas to Use A4 Landscape Size to produce distinctive and effective works that captivate your audience.
Create a dynamic and functional canvas by integrating the A4 landscape format into your designs. Visit Canvas Special the awe-inspiring methods to employ the A4 landscape format and put your ideas to life.
Canvas by Canvas Special
Are you looking to create a unique and impactful design that stands out from the rest? Look no further than the A4 landscape size canvas from Canvas Special. With its versatile dimensions, you can bring your artistic vision to life in a way that captures the essence of your message.
Whether you're designing a portfolio to showcase your work, a brochure to promote your business, or an invitation to a special event, the A4 landscape size canvas allows you to create a visual masterpiece that truly reflects your personality and style. Don't settle for a standard-size canvas – take your designs to the next level with the A4 landscape size from Canvas Special.